Eerst en vooral, kan ik je waarschuwen dat dit niet zoals een dagje winkelen in de Zara of Mango zal zijn. Neen hoor, een dagje thriften is als het ware een gekke, plezierige zoektocht! Een zoektocht die van ons een originele shopper maakt!
Dus met andere woorden, het vergt een zekere tijd vooraleer je echt iets vind, maar don't panic! het is het zoeken zeker waard!
Ben jij iemand die zich namelijk snel verveelt aan de overload van kledij en het misschien eng vindt of zich stoort aan de geur van de vintage kledij? Wel, dan is het inderdaad moeilijk om iets te vinden maar om dit makkelijker te maken heb ik een paar essentiële tips opgesomd, die waarschijnlijk in de toekomst je dagje thriften in een zekere maten zullen vereenvoudigen (let's hope).
Here we go…

★ Neem meerdere draagtassen mee: Het is meestal zo dat ze in tweedehandswinkels geen plastiekzak/papierzak meegeven tenzij je ervoor betaald….
★ Fake it till you make it! men wordt altijd het snelst aangetrokken door datgene dat het bekendst lijkt, toch? Check eens wat in de modewinkels erg in is, open een tijdschrift of als je liever je stijl wilt inspireren op een paar jaar terug dan kan je nog altijd heel veel inspiratie halen via sociale media of simpelweg Pinterest (ja, mijn favoriet). Zo vind je misschien wel een vintagestuk dat twee druppels water op de laatste jas van Gucci lijkt.
★ Vind je ideale shoppingcompagnon (behalve als je het liefst alleen winkelt, zoals mij). De persoon die met je meegaat moet in ieder geval geduldig zijn en misschien wel in een bepaalde mate dezelfde smaak met je delen. Zo niet, eindigt je dag thriften misschien wel in een DRAMA… En zeker niet te vergeten, heel belangrijk! Kies voor iemand die in alle eerlijkheid zijn mening geeft (je weet wel, wat moeders meestal doen)
★ Please, maak dat je altijd gemakkelijke kledij aan hebt. Je gaat gek worden als je een zware jas, verschillende lagen aan hebt en waarschijnlijk ook veel té heet! (geloof me, ik heb er ervaring mee). Er is niet altijd een paskamer of de helft van de tijd zijn ze bezet dus het kan zijn dat je simpelweg voor de spiegel zal willen passen. Dus gemakkelijke kledij gaat er voor zorgen dat je makkelijk kan veranderen van outfit. Maar hou wel al je bevindingen goed bij je, je wilt echt niet pas aan de kassa beseffen dat iemand anders die mooie broek heeft genomen.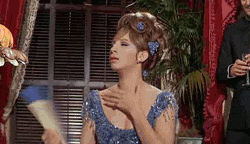 ★ De maten! Geloof me, de maten in tweedehandskledij zijn echt niet zo belangrijk. Alles is mogelijk, heb je een 38? Dan kan je ook kledij rocken van het maatje 44! En hey, alle kledij is het pimpen waard! Denk maar aan een te groot hemd die je met een goeie riem simpel je taille kan centureren…
Ja, dat kan heel sexy zijn! Je kan ook je treasures volledig omtoveren tot iets nieuws, op voorwaarde dat je kan naaien natuurlijk.
Oh ja alsjeblieft, vertrouw gewoon niet alle labels, een 40 kan uitvallen als een 36-38.
★ Voel aan de stof! Het kan zijn dat je verliefd word op een heel mooi stuk maar check altijd eerst de conditie van de stof. Ik zelf kijk altijd eerst goed en voel aan de stof, zodat ik zie of er nog "leven in zit". Sommige stukken zijn echt helemaal verkreukeld, droog of vallen bijna uit elkaar. Als dit het geval is, laat je het beter liggen want dat wilt zeggen dat het stuk gewoon afgeleefd/dood is.
★ Bekijk het kledingstuk zorgvuldig! In vintagewinkels kan het al eens gebeuren dat de kledijstukken beschadigd zijn, bevlekt of dat er een knoop mist. Ik persoonlijk leg het dan gewoon terug of vraag korting. Laatst nog was ik in een winkel en zag ik een aantal jumpsuits.
Ze kostten allemaal 30 euro maar sommige waren bevlekt.
Hoe kan je nu dezelfde prijs vragen voor een stuk dat bevlekt is en het andere niet? Nu ja, probeer altijd toch een korting te vragen,
you never know…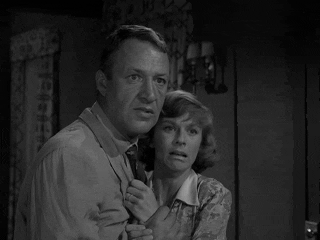 ★ Ook heel belangrijk, Stay calm! Ik waarschuw je, er is in een vintagewinkel bijna nooit iets gesorteerd op kleur of op maat. Laten we zeggen dat het daar een beetje een poespas van vanalles is.
Zelfs zou de kledij toch gesorteerd zijn, je zou het nog steeds een beetje kunnen vergelijken met het gevoel dat je hebt wanneer je voor je kleerkast staat en denkt: "damn ik heb echt geen kleren". Maar wees niet ontmoedigd, heb geduld, neem je tijd en bekijk alles op je gemak. Met andere woorden als je echt gehaast bent of een kut dag hebt, is het beter dat je een ander keertje gaat shoppen, tenzij je al een pro bent (like me).
Tot slot, show your treasures off baby!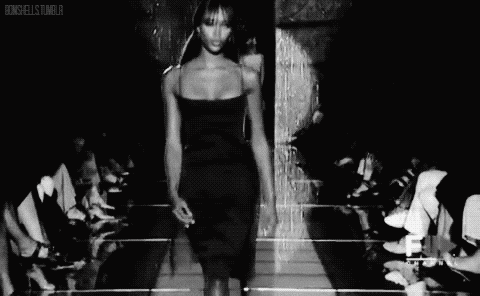 Heb jij nog enkele tips? Vergeet ze zeker niet te delen hieronder.
SHARE SHARE SHARE please!