Urenlang surfen om dingen te vinden die je dan toch nooit zal kopen of je winkelwagen helemaal volproppen zonder ooit op "verdergaan" te drukken… yes! Ook ik doe het. Vervolgens droom ik dan over de dag dat ik de lotto heb gewonnen en al die mooie meubels in mijn droom appartement kan zetten.
Je kan echt mooie retro/vintage meubels vinden op het net. Ik moet wel zeggen dat het online langzaamaan duurder wordt. Zoals ik aanhaalde in een vorige blogpost, zijn vintage en retro vandaag weer helemaal
"à la mode". Vandaar dat ik speciaal voor jullie een leuke selectie van een paar toffe en betaalbare online shops heb gemaakt, waar ook jij mooie meubelparels kan vinden.
Yup! Dit is mijn favoriete website als het gaat om vinden van tweedehands materiaal! Je vindt er echt wel een overload van vanalles maar ik verzeker je dat op deze site echte parels te vinden zijn!
Onlangs was ik al een tijdje opzoek naar 4 stoelen om in mijn atelier te zetten. Gezien ik zo kieskeurig ben, is dat niet zo simpel. Tot dat mijn mama een paar weken geleden 4 leuke stoelen op de kop kon tikken op 2dehands. De stoelen stonden namelijk al een tijdje in de weg bij een wat oudere dame. Ze zijn van een bekender merk en geloof me, ik heb ze gekocht aan een spotprijs! Sindsdien hou ik er van om af en toe willekeurig woorden te typen op de site en eens te snuisteren wat mensen allemaal verkopen (je vindt elk uur nieuwigheden).
Ik denk dat ik deze site niet meer moet introduceren. Het is een wereldwijd platform. Via Etsy kan men ook van alles kopen, van tweedehands tot zelfgemaakte producten (dus niet alleen meubilair).
Als ik op Etsy surf laat ik mij vooral inspireren en verassen door producten die zijn gemaakt en samengesteld door creatieve ondernemers. Je vindt er daadwerkelijk alle soorten stijlen, Scandinavisch, sixties, hedendaagse trends of tijdloze.
Uiteraard kon ik de kringloop zeker niet vergeten! (of sinds kort "De Kringwinkel") Dit is toch wel mijn favoriete winkel om tweedehands aan te kopen. Hoewel ik nog steeds het liefst de kringloopwinkel in realtime binnenstap, hebben ze nu ook een online shop (yes!). De webshop blijft continu up-to-date en de prijzen zijn hetzelfde als in de werkelijke winkel. Je kan zowel je spullen laten leveren als ze zelf ophalen. Dus ik zou zeggen, check hun webshop regelmatig, er zijn zeker af en toe heel mooie schatten te vinden. Het is wel zo dat je bijlange niet evenveel spullen online vindt als dat je de winkels daadwerkelijk bezoekt.
Last but not least! IDEEE is eigenlijk een heel leuke site, die ik zelf nog maar recent heb ontdekt. Je kan het vergelijken met 2dehands maar dan alleen voor meubilair. Je vindt er kwalitatief tweedehands design. De prijzen variëren sterk en je kan er echt heel mooie designer stukken vinden!
Weet je, in tegenstelling tot een heleboel mensen vind ik online shoppen eigenlijk echt heel leuk. Je zit lekker warm in je bed met een goeie koffie erbij, alle rust om je heen of gewoon simpelweg vanuit je zetel… I love it! (Inderdaad, ik ben ergens gewoon heel lui)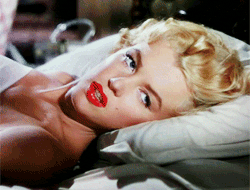 NEXT… vlog #1: kringwinkel met mij!